Terms and Conditions
Last updated: 02/12/07
Terms and Conditions of Use
Your use of this website is subject to these terms and conditions of use. This web site, including any subsite accessible through the homepage (the "Site"), is published and maintained by James Management Consulting, Inc. ("JMC"), and its subsidiaries, affiliates and/or related entities. Please note that when you enter any subsite accessible through this homepage, such subsite may have its own terms and conditions of use that is specific to such subsite. When you access, browse or use this Site you accept, without limitation or qualification, the terms and conditions set forth below and any additional terms and conditions of use set forth in any subsite.
Use of the Site and Its Contents
Nothing contained on this Site should be construed as granting, by implication, estoppel, or otherwise, any license or right to use any trademark displayed on the Site without the written permission of JMC or such third party that may own that trademark. Your use of this Site is authorized solely for your personal, noncommercial use. You may not distribute, publish, exchange, modify, sell or transmit anything you copy from this Site by any means or media, including, but not limited to, any text, images, audio and video, for any business, commercial or public purpose. You agree not to interrupt or attempt to interrupt the operation of this Site in any way. All information presented on this Site is provided "as-is" without warranties of any kind, express or implied, including those of merchantability and fitness for a particular purpose, or arising from a course of dealing, usage or trade practice. JMC makes no warranties or representations regarding the accuracy or completeness of the information presented on this Site.
Ownership
All materials on this Site, including but not limited to the "look and feel," audio, images, illustrations, software, text and video clips (the "Content"), are the property of JMC or its affiliates or licensors and are protected under U.S. and foreign copyright, trademark and other intellectual property laws. You may not use the Content except as expressly specified herein. You agree to follow all instructions on this Site that limit the way you may use the Content. There may be a number of proprietary logos, service marks and trademarks found on this Site. By making them available on this Site, JMC is not granting you any license to utilize those proprietary logos, service marks, or trademarks other than as may be expressly set forth in the subsite you are accessing. Any unauthorized use of the Content is strictly prohibited.
<![if !vml]>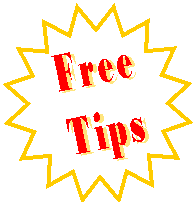 <![endif]>